If you snore loudly and wake up still feeling tired or experience excessive sleepiness during the day, you may suffer from Sleep Apnea.  Left untreated, Sleep Apnea can increase the risk of high blood pressure, heart attack, stroke, obesity and of developing diabetes. Until now, people with mild to moderate Sleep Apnea have had two choices, expensive and cumbersome CPAP machines, or very expensive custom-made oral appliances.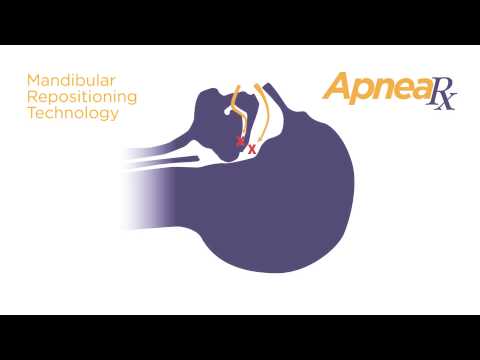 ApneaRx is specifically designed to treat mild to moderate sleep apnea, and is the only affordable boil and bite device that comes in two sizes, Standard and Small, and is easily adjustable by 1mm increments. Our patent pending design, gently holds the lower jaw in a slightly forward position. This technology is called "mandibular repositioning" and is proven to achieve positive results by allowing more air to flow freely during sleep.
ApneaRx is available for purchase online or at your local pharmacy or drug store, including Lawtons, London Drugs, Rexall and Shopper Drug Mart. ApneaRx helps eliminate daytime drowsiness, stops that tired feeling all the time, and most importantly gives you a good nights rest. So try ApneaRx now, before you lose another night's sleep.